At some point or another, everyone faces transitions in their lives.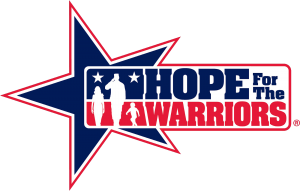 Whether it's a service member transitioning into the civilian sector, or a person transitioning to life after injury, or a professional athlete, like me, transitioning into retirement, everyone will eventually face a period of uncertain changes. Transitioning from one life situation to another sounds easy. It would appear that you just adapt, find your new normal, and move on. In reality, it's actually really hard. The new 'normal' is just that—new. The normal that you're used to likely won't exist again, and that's hard. It's very challenging mentally, and it can be difficult on the front side to find out what the new normal entails and trust that everything will eventually seem 'normal' again.
For years, I was blessed to be a NASCAR driver. I was the quarterback, the rock star, the guy that everyone circled around because I was the nucleus of our little cell. Then I retired. I didn't feel significant anymore. There were days where I didn't feel needed; I didn't feel like I meant anything, like I didn't mean anything to my sport anymore. Those thoughts and feelings can be very, very hard to get through. However, once you start working yourself through that, it's amazing how great life really is.
I think our service members go through very similar situations. They're young men and women who get yanked out of their normal life situation, and all of a sudden they're in Iraq or Afghanistan and they have a gun in their hand or they're riding in a tank somewhere, and they're supporting our cause back home. They're the reason that we're able to have things like NASCAR, and the NFL, and so many other great things that we have in America. They're our rock stars. However, then all of a sudden they get blown up, or they get shot, or they somehow get hurt while doing their job. They come home, but their world is completely torn apart. They don't feel significant anymore; they don't feel like they have their nucleus around them because they're not in their element anymore.
I ran my first NASCAR Sprint Cup Series race in 1986, but I raced for years and years before then. I ran late models, dirt cars, modifieds—all different kinds of racecars. I had to run all kinds of stuff to get to that point, but I love racing. I love cars. I love our sport, and I really enjoy being a part of it. When I stepped back from driving after nearly 40 years, I struggled to find ways to keep what I loved a part of my life. I had to find ways to take the skills I still had, and find different ways to apply them.
I know a lot about racecars. I've built engines, I've put bodies on cars, I've won races and I've won championships. I know the ropes. More importantly, I know how to talk about all the technical aspects of racing in basic, simple English that normal people can understand. As a driver, it's something that you have to do every day when you're talking with fans or to your sponsors. Likewise, my wife Angie is also great at talking to people; she's a very talented radio host. SiriusXM NASCAR Radio realized that if they put us together we make a pretty good team, and now we have a radio show that airs 20-25 weekends a year called Skinner Round-Up. It keeps me involved in the top levels of NASCAR racing just enough where I can still give something back to the fans.
Racing is still one of the things that I enjoy most, and I think one of the things that has helped me find balance in my life has been finding another way to use those skills that I worked on for so many years. I'm not able to race at NASCAR's top levels any more, so I've had to adapt. I've been to the Goodwood Festival of Speed, one of the top vintage racing events in the world, for each of the last three years. We've set records and broke our own records, and we're doing some really cool stuff over there. It's not the same as going out and racing at Daytona by any means, but it's enough. It helps satisfy my appetite, and it gives me an opportunity to say, "Hey, I can still do this."
Recently, I played golf with Richard Childress, who is a very close personal friend of mine that used to be my team owner. While we were golfing, I explained that three years after my retirement I've finally become the best racecar driver that I've been at any point in my career. I explained that I finally get it; I finally understand the whole picture of our sport. The problem is that I'm too old to do anything about it. However, I'm not too old to give that knowledge to somebody else—someone that may still have the opportunity to use it. Just last year, my sons and I formed Racecar Solutions, which is a business that helps develop young racing talent, as well as people who just enjoy racing as their hobby. We help move them along; help train them and move them to that next level. They may not be the next Jeff Gordon, but they can go out, have some fun, and hopefully fulfill some of their personal dreams. Likewise, I get to fulfill some of my personal goals while working with my boys, and helping advance our sport as a whole.
Finally being able to have the time to really give back to others has been one of the best things about my retirement. I met Robin Kelleher, CEO & President of Hope For The Warriors and Travis Hanson, Senior Director of Sports & Recreation for Hope For The Warriors a couple years ago—right as I was going through that transition into my retirement. I was feeling pretty beat down, but then they invited me to the Scarlet & Gold Invitational and I was able to spend time with a couple service members, and I realized that my problems aren't even on the same scale as some of these young men and women. I realized that what they do is 100 times more important than what I did as a NASCAR driver. I realized that I was feeling sorry for myself because I got too old to do what I used to do, but in reality, I had a successful 40-year career. Some of these service members are just getting their lives started when things get turned upside down and their whole world is messed up.
I really admire Hope For The Warriors and praise what they're doing. The government doesn't have programs that fit everybody's needs. The government isn't in a position where they're able to help all these young men and women—they don't have the resources. However, Hope For The Warriors does. They get connected with these service members who have special needs, and they help get them back on their feet. If they have PTSD, or they lost an arm, or they can't do the things that they did before, Hope For The Warriors steps in and gets them internships, helps them find a way to shift their life to something new, gets them to somewhere that will allow them to have a 20-30 year career and allow them to have a somewhat normal life—or as normal as their 'new normal' can be.

Getting involved with Hope For The Warriors has been an incredible experience for me. This year, I was able to race with their logo over my heart during the Goodwood Festival of Speed, and that just meant so much to me. Being able to keep our service members not only on my mind, but on the mind of our whole team was extraordinary. To have both Robin [Kelleher] and Travis [Hanson] there, where we can make introductions and help them start building relationships where maybe we can get more people supporting Hope For The Warriors means a lot to me. It's my little contribution where hopefully I'm able to help a wounded service member somewhere, or help the surviving family that's left behind. We're trying to give something back to those people who give so much and sacrifice so much for us.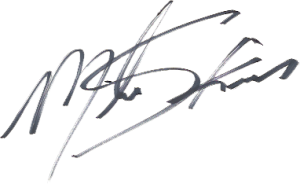 Mike Skinner
August, 2015