About the Charity
Mike and I are proud to partner with our friends Jimmy and Christine Walker of Walker's Hideaway Marina of Naples, to once again host a Round-Up for Charity event benefitting Hope For The Warriors. This year's event will have a new name, a new venue & a new feel as the Redfish Round-Up captures that '5-o'clock somewhere' vibe in Naples, Fla. We are only again privileged to be supporting Hope For The Warriors in this event to honor the service and sacrifice of our service members, veterans and military families in our communities! A national nonprofit, Hope For The Warriors is dedicated to restoring self, family and hope to our post-9/11 service members, veterans and military families.
This year's event will celebrate outdoor adventures and the healing effects that service members, veterans and military families often find in outdoor sports–like fishing. As always, we'll kick off the fun with a Round-Up style party on Friday night (the Captain's Soirée!) before service members join celebrities, sponsors and anglers from the Naples community in a fishing tournament on Saturday morning.
The Redfish Round-Up will once again feature an online silent auction, so everyone can participate and support this great cause … even if you can't be there in person! Visit 501auctions.com/RedfishRoundUp to purchase tickets, bid in the online auction, or simply make a donation to this outstanding cause.
Thank you for your consideration, I look forward to seeing you at the Round-Up!
Fondly,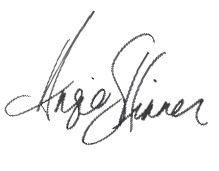 Angie Skinner