About the Charity
Mike and I are proud to bring the Skinner Round-Up to the mountains of North Carolina in support of Hope For The Warriors. We started the two-day event back in 2005 as a way to give back to the community and are privileged this year to be honoring the service and sacrifices made by our service members, veterans, and military families in our communities!
I have accepted a position as Senior Director of Communications with Hope For The Warriors and I am proud to say that this year's Round-Up will be solely benefitting Hope For The Warriors, who help restore a sense of self, family and hope to our post 9/11 service members, veterans, and military families through a variety of programs and services.
Please take the time to read over our many sponsorship opportunities for this year's Mountain Falls Skinner Round Up presented by Cessna for the Hoedown Bash at Mountain Falls Luxury Motorcoach Resort & the Golf Tournament at the Burlingame Country Club. This year's entertainment at the Hoedown Bash will be Nashville singer/songwriter's D. Vincent Williams, Dillon Dixon and Billy Austin!
Thank you for your consideration, I look forward to seeing you at the Round-Up!
Fondly,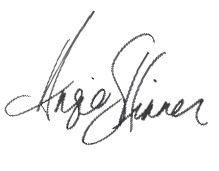 Angie Skinner