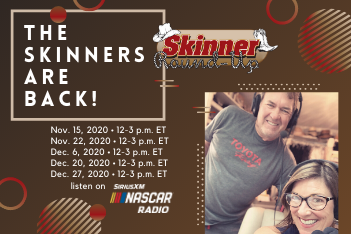 01 Nov

"Skinner Round-Up" returns to SiriusXM NASCAR Radio on November 15
Co-hosts Mike and Angie Skinner return to airwaves following hiatus due to Covid-19 pandemic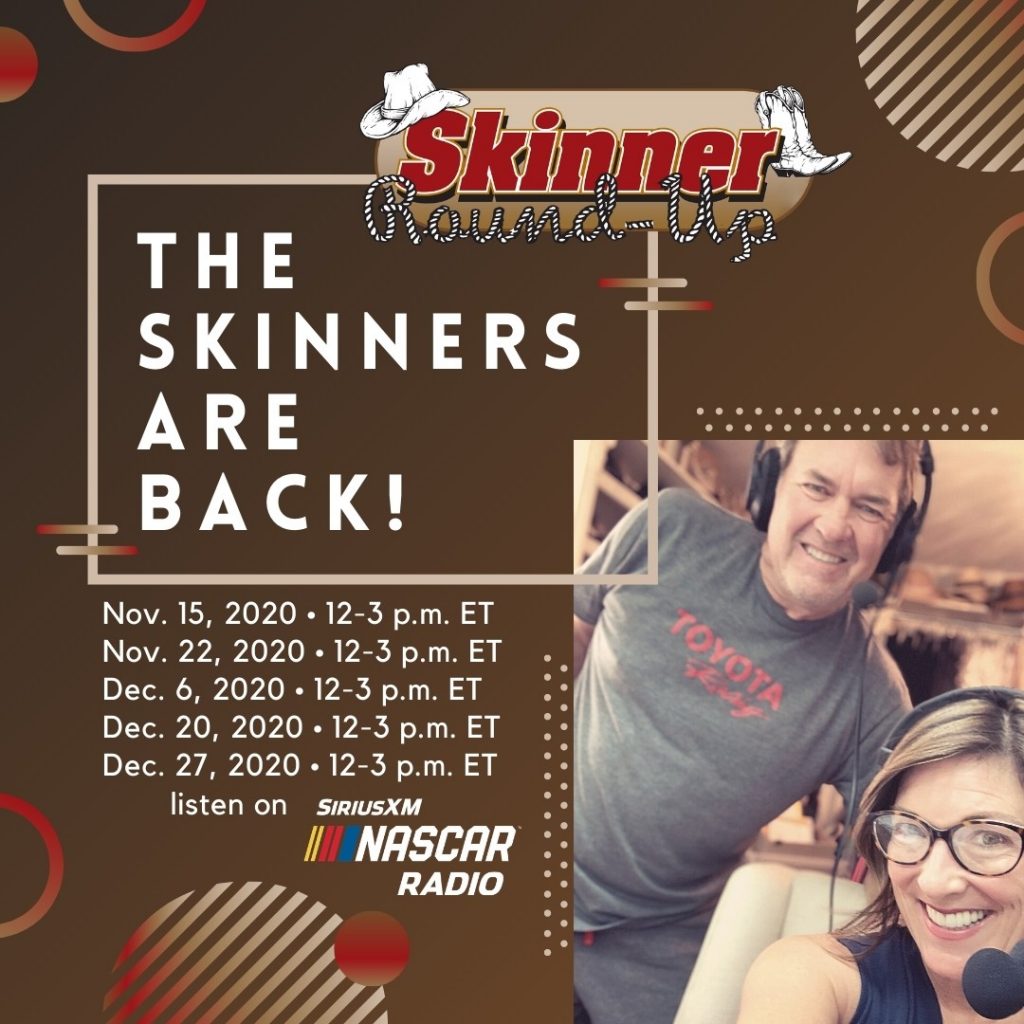 DAYTONA BEACH, Fla. (November 1, 2020) – Mike and Angie Skinner will return to SiriusXM NASCAR Radio as co-hosts of Skinner Round-Up following a hiatus due to the Covid-19 pandemic. The show will turn on November 15, with subsequent air dates on November 22, December 6, 20 and 27, to close out the 2020 season. All shows will air from 12-3 p.m. ET.
Skinner Round-Up debuted on SiriusXM NASCAR Radio in 2015. The three-hour show brings fans up to speed about the latest news in the NASCAR garage, while also sharing a variety of lifestyle segments introducing listeners to the personal side of their athlete and entertainer guests. The show includes segments like 'Skinner's Garage,' where NASCAR Truck Series Champion Mike Skinner shares technical analysis of today's cars and racing, 'Old School NASCAR' where legends of the sport call-in to share their favorite memories and old school stories, and 'Celebrity Drive-By' where Mike and Angie chat with the hottest names in Hollywood and Nashville.
As always, listeners are encouraged to interact with the Skinners through both the call-in hotline and social media, using Facebook (/SkinnerRoundUp), Twitter (@SkinnerRoundUp) and Instagram (@SkinnerRoundUp).