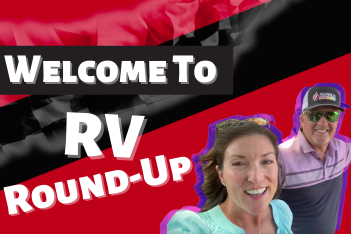 22 Apr

RV Round-Up Launches on YouTube

DAYTONA BEACH, Fla. (April 22 2021) – The Skinners are off on a new adventure and they're taking you along for the ride! Join Mike & Angie Skinner as they explore America in their 2020 Featherlite Coach "Saint Germain." They're sharing their favorite tips and tricks, advice, resort reviews and useful how-to's for RVers in this weekly video series, available exclusively on the Skinner Round-Up YouTube page.

Be sure to subscribe today & turn on notifications so you never miss an episode! We'll be airing a new video every Thursday at 2pm, as well as filling in with some fun shorts throughout the week – and once we hit 1,000 subscribers we'll start to go live!

Watch the first episode & SUBSCRIBE today!