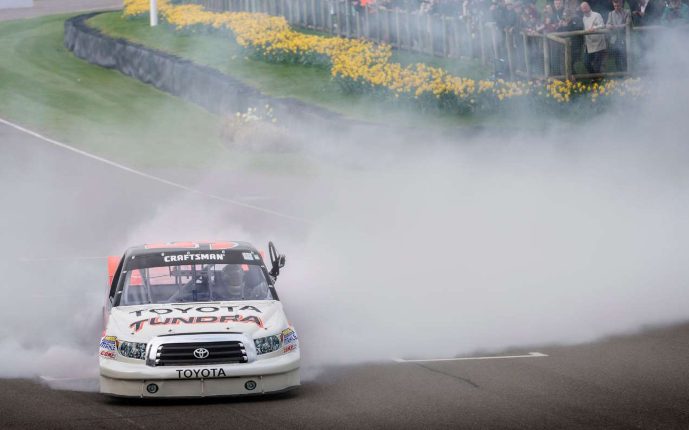 19 Mar

Burning Serious Rubber at 75MM

Mike Skinner burned some serious rubber while showcasing his beloved "Truck 10" at 75MM. After doing an at-speed lap on the famed Goodwood Motor Circuit, Skinner came back around to thrill the crowd & showcase the power of his NASCAR machine while doing burnouts.

75MM took place at the Goodwood Motor Circuit in West Sussex, England, March 18-19, 2017.