06 Apr

Angie Skinner Joins SPEED SPORT
Skinner brings decades of top-level motorsports media sales, marketing and business development experience to America's Motorsports Authority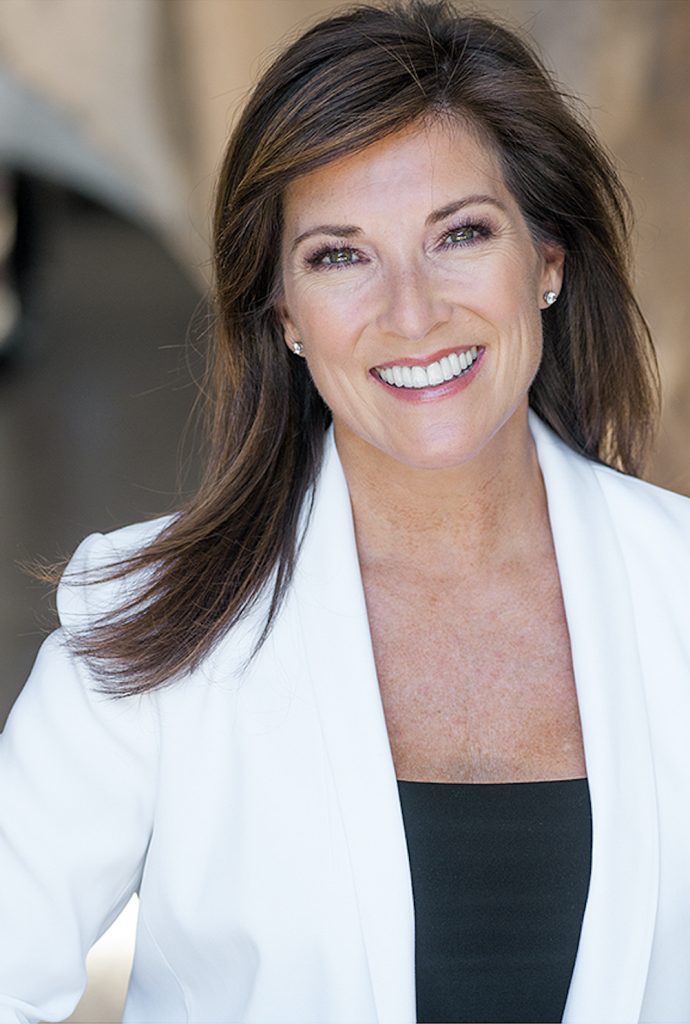 MOORESVILLE, N.C. (April 6, 2024) — Turn 3 Media, LLC announced Angie Skinner has joined its team as Director of Sales.
Skinner will be responsible for developing and managing advertising and sponsor relationships against SPEED SPORT's growing portfolio of editorial, digital and television media products and services as well as its new SPEED SPORT 1 television network. Skinner will also play a key role in developing new business and strategic partnership opportunities.
Skinner, whose husband Mike was a longtime NASCAR driver, is far from the typical driver's wife. Since becoming involved in the motorsports industry 20 years ago, she's done everything from negotiating contracts for NASCAR radio broadcasts to writing NASCAR-themed books, organizing charity events and managing drivers' careers.
Bringing NASCAR race broadcasts to the FM dial at WHOK CBS Radio in Columbus, Ohio, proved to be the first step to big changes in both Skinner's professional and personal life.
In May 1999, she was appointed VP of Business Operations at Mike Skinner Enterprises, where she managed all facets of her husband's career. From there, she was able to establish herself as a trusted journalist, writing and publishing two books. In 2011, Skinner joined the SiriusXM NASCAR Radio family, first as co-host of Sirius Speedway and later on Skinner Round-Up. Her résumé includes consulting with nonprofits such as Hope For The Warriors to guide their marketing and PR strategies, as well as managing the career of NASCAR veteran Ryan Newman.
Today, Skinner joins her husband as host of Skinner Round-Up on SiriusXM NASCAR Radio. When she's not on the air, she's running her companies, Accelerated Communications Solution and Skinner 5 Media.An accomplished voiceover actress, Skinner lends her voice to some of the top companies and media outlets in the country through Skinner 5 Media. With Accelerated Communications Solutions, she continues to manage events, and build branding and marketing solutions for companies and individuals in the U.S. and abroad. All skills that will apply well to the growing SPEED SPORT media enterprise.
"I am extremely excited to join the SPEED SPORT family and to begin connecting great racing brands with the engaged SPEED SPORT audience across all its platforms," Skinner said. "The potential is enormous and I'm thrilled at the opportunity to jump in and help build this iconic brand."
"Angie is a proven leader in the industry and a multi-talented, energetic professional. She's exactly the leader we need as we realize our long-held goal of launching our own television network, so the timing couldn't be better," said Turn 3 Media CEO Joe Tripp.
About SPEED SPORT
SPEED SPORT (SPEEDSPORT.com) is America's Trusted Motorsports Authority. Since 1934, SPEED SPORT has been the destination for all things motorsports news and information…from NASCAR to Formula 1, Sprint Cars to Top Fuel dragsters, Supercross to Superbikes. From its venerable editorial voice, to its awarding winning television productions, digital media, news services, and now SPEED SPORT 1 Television Network, SPEED SPORT is leads the way in creating credible, authentic motorsports media.
For Advertising and Sponsorship Opportunities, visit SPEEDSPORT.com/about/advertising
Follow SPEED SPORT: https://facebook.com/speedsport https://twitter.com/speedsport