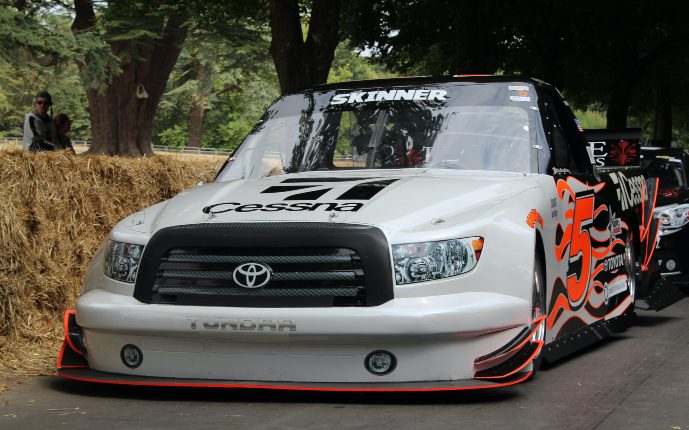 15 Jul

Skinner's Fastest Run Ever Up Goodwood Hillclimb

At the 2018 Festival of Speed, Skinner recorded his fastest run ever up the Goodwood hillclimb course! The NASCAR Truck Series champion wowed the crowd during Thursday afternoon's shootout practice when he recorded a 47.98-second climb, shattering his personal goal to run the course in less than 49 seconds.

The 2018 Goodwood Festival of Speed took place at the Goodwood Estate in West Sussex, England, July 12-15, 2018.