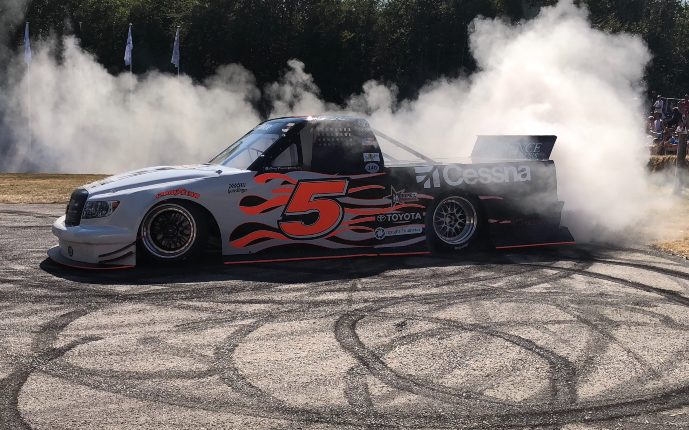 16 Jul

2018 Goodwood Festival of Speed

For the fifth year in a row, Mike Skinner was dominant among the NASCAR-style race cars at the 2018 Goodwood Festival of Speed. He arrived in the UK with a goal to make a run up the hillclimb in the 48-second bracket, and that is exactly what he did. With a 48.25-second climb in the Shootout competition, Skinner ranked seventh overall in the Festival of Speed.

Skinner wowed the crowd during Thursday afternoon's shootout practice when he recorded a 47.98-second lap–his fastest ever on the 1.16-mile hill climb. However, sub-par track conditions during Saturday's qualifying led to a quick off-track excursion that caused splitter damage to Skinner's truck and required repairs going into Sunday's shootout. Never-the-less, his Shootout effort was still the quickest among the NASCAR-style competition.

The 2018 Goodwood Festival of Speed took place at the Goodwood Estate in West Sussex, England, July 12-15, 2018.