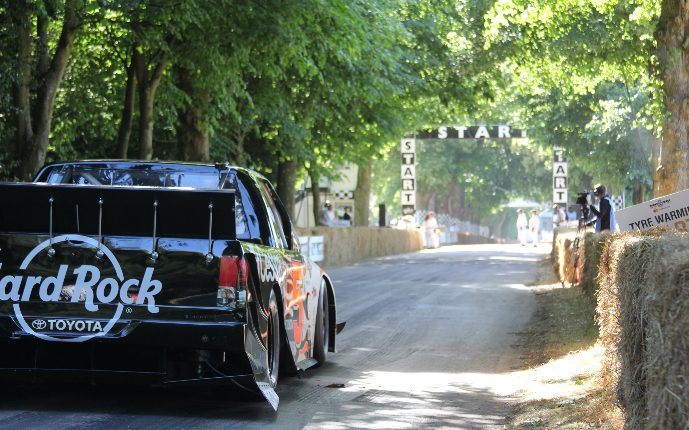 02 Jul

NASCAR Truck Trashes FOS Shootout

Mike Skinner "The Gunslinger" throws his Toyota Tundra up the hill in the 2017 Festival of Speed Shootout. With a 49.02-second run, Skinner won the NASCAR Class and earned the prestigious title of "Driver of the Day" for the third time in his eight Festival of Speed appearances.

The 2017 Goodwood Festival of Speed took place at the Goodwood Estate in West Sussex, England, June 29-July 2, 2017.