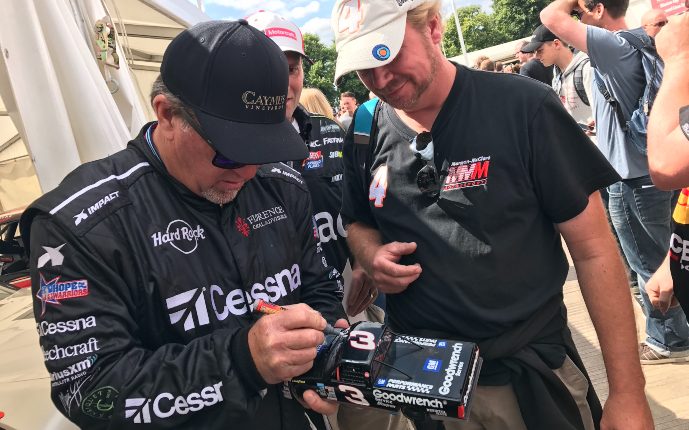 03 Jul

2017 Goodwood Festival of Speed

Kicking off the 2017 Goodwood Festival of Speed with his 60th birthday, Mike Skinner was determined to cap off his celebration with a trip to the winners' circle. The inaugural NASCAR Truck Series champion once again bettered his record, this time becoming the first driver to break the 50-second mark in a NASCAR Racecar with a 49.02-second run in the Shootout competition. The effort placed Skinner sixth overall in a shootout field of 40 competitors and secured the win for the NASCAR class.

For the third time in his eight Goodwood Festival of Speed appearances, Skinner earned the prestigious title of "Driver of the Day."

The 2017 Goodwood Festival of Speed took place at the Goodwood Estate in West Sussex, England, June 29-July 2, 2017.