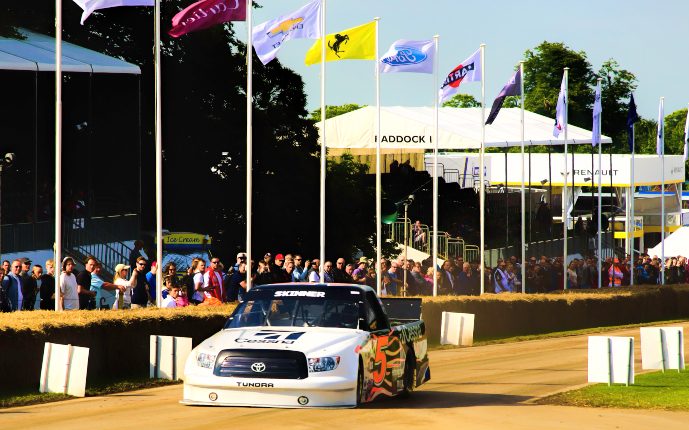 26 Jun

NASCAR Toyota Truck's Heartstopping Hillclimb

We look back to the incredible 2016 FoS Shootout, where Mike Skinner attacked the Hillclimb in a NASCAR Toyota Tundra with breathtaking commitment, nearly losing control at several points as he roared towards a fantastic time of 50.44 seconds, crossing the finish line at 132mph! In a field filled with four-wheel drive, Pikes Peak-style hillclimb machine, Skinner placed third overall.

The 2016 Goodwood Festival of Speed took place at the Goodwood Estate in West Sussex, England, June 23-26, 2016.