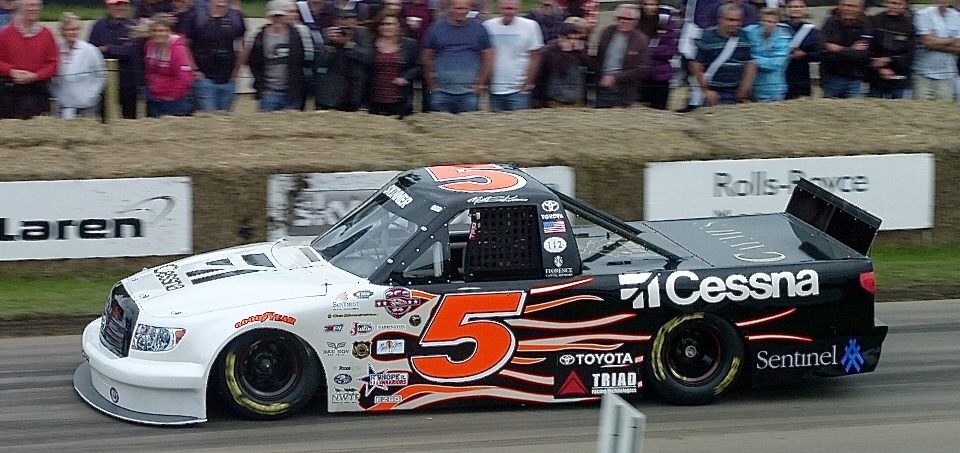 28 Jun

Pushing A NASCAR Truck To The Limit!

Proving that NASCAR drivers don't just go round in circles, this Toyota Tundra is pushed to its limit up the hillclimb at the 2015 Goodwood Festival of Speed by NASCAR Truck Series Champion Mike Skinner.

After crashing his primary truck during a practice run, Skinner went on compete in the Shootout using his trusted "Truck 10" — the 10th Toyota chassis ever built, the first Toyota Truck to win a NASCAR race, and a truck that Skinner has raced in competition since 2005. With a 50.22-second run, Skinner bettered a record that he set the previous year to win the NASCAR Class in a performance that earned Skinner the coveted "Driver Of The Day" award.

The 2015 Goodwood Festival of Speed took place at the Goodwood Estate in West Sussex, England, June 26-28, 2015.