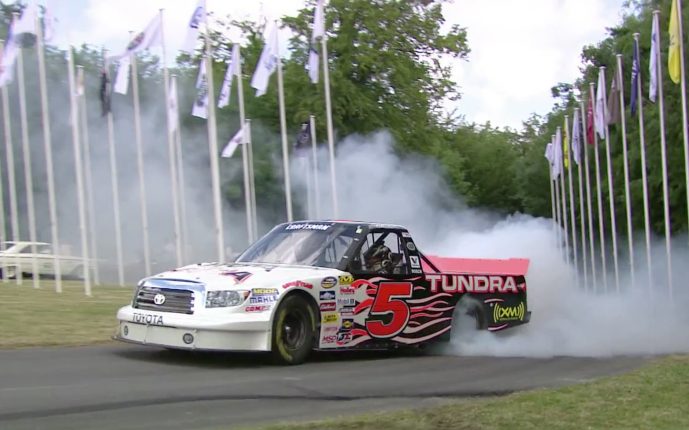 29 Jun

Skinner Shatters NASCAR Class Record

Mike Skinner drove historic "Truck 10" at the 2014 Goodwood Festival of Speed. The truck was the 10th Toyota Tundra chassis ever built, and was responsible for Toyota's first NASCAR win. On Friday, he showed off to the crowd doing burnouts up the 1.16-mile hillclimb, and on Sunday he laid it all on the line with his 'money run' during the Shootout competition. His 50.75-second run shattered the record for the NASCAR class, previously held by Rusty Wallace.

The 2014 Goodwood Festival of Speed was held at the Goodwood Estate in West Sussex, England, June 26-29, 2014.